Ode to Veganism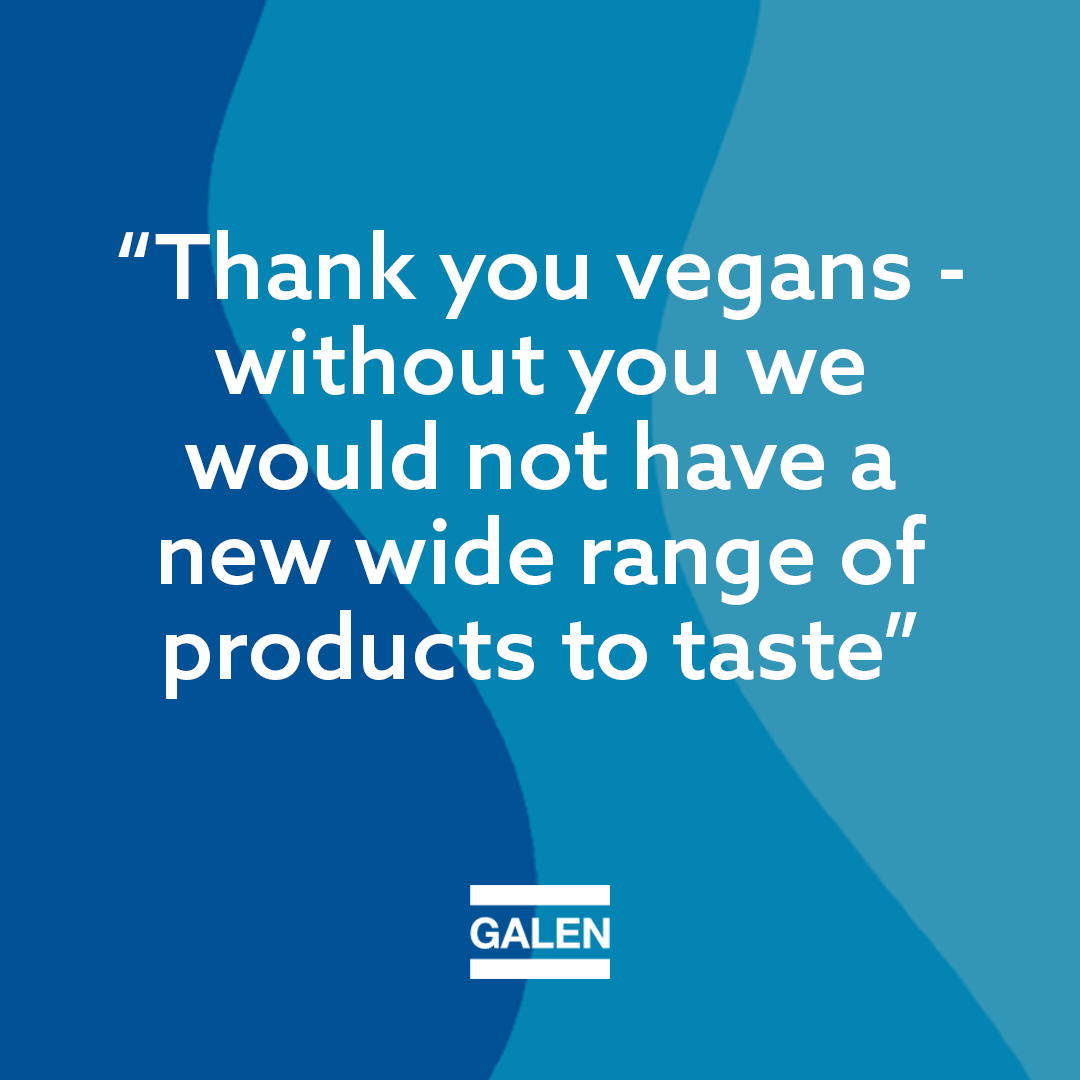 Hello everyone, my name is Clair Willcocks, I am 28 years old and I am Galen Medical Nutrition's PKU blogger. I am an adult with PKU and I was diagnosed with Classical PKU 8 days after birth. I am on 5 exchanges of protein a day and currently taking the PKU EASY Microtabs substitute 6 times a day.
I've talked before about the amazing journey I have been on with low protein food since I was little. There are now so many variations of foods, companies and a food option for every meal from dinner to pudding, to snacks and breakfast.
Another thing that has come a long way, which I briefly mentioned, is vegan food. The idea that I could one day have cheese, was just not something that I could of imagined when I was little. Nevertheless, thanks to the vegan/plant-based movement, so many PKU friendly vegan options have come out just in the last 10 years!
I remember the first time I found coconut milk cheese in the small shelf that had free from food (now there's whole aisles of free from products!) and it blew my mind that it was something I could buy in the supermarket that was completely free of protein! Okay the cheese was very dry, plastic and far too sticky when it melted but it was definitely a start.
I also spoke in my low protein food blog about how prescription foods add bulk, fill you up and are easy to cook with vegan products such as coconut milk cheese or vegetables like jackfruit that can be cooked to a similar texture like meat. These products just add that spark of flavour, taste and essential fats that are needed, not only make food more interesting, but also keep me fuller for longer. The great thing is as there are so many people making the shift to being vegan, that a lot of main chain restaurants are now having to offer vegan options, with some of them now offering a vegan cheese option as standard!
Here are some of my favourite products, tried and tested. I love these all so much, they made a huge difference in my quality of food and life, and they've all come out so quickly. I don't want anyone to miss out, so that is why I thought I would write this blog!
Note: Please double check all ingredients/ values before consuming just in case there are any changes in ingredients or recipes! 
Puddings
Koko Coconut Milk Plain Yoghurt

Found in Sainsburys, Asda, Myvegansupermarket.com
160g = 1 protein exchange (which believe me, is a LOT of yoghurt!)
Perfect for a big breakfast option where you can add fruits, syrups, and cereal.
Koko Yoghurts

Used to be available in most supermarkets but now can sometimes be found in Morrisons or on thevegankind.com vegan online supermarket.
Available in Strawberry, Raspberry or Peach & Passionfruit – all 0.6g exchange per one pot
Vegan magnum (any flavour)

Can be bought anywhere!
2 exchange each
Swedish Glace Non-Diary Frozen Dessert

Can be found in most supermarkets
A RIDICULOUSLY good ice cream alternative
Vanilla is 1 exchange per 100g!
Raspberry Soy is 0.9g exchange per 100g!
A lot of bang for your buck
The Coconut Collaborative Little Choc Pots

Found in all supermarkets
A very indulgent chocolatey pudding (indulgent is not a word we get to use often when it comes to PKU friendly food!)
1 exchange per pot
Pots look tiny but believe me, it's so rich one pot is enough!
Cheese/Dairy
Tesco Free From Coconut Oil Alternative To Grated Mozzarella Found in tesco

Completely free of protein
Melts perfectly for pizza, also works great sprinkled on top of pasta
Violife Original Soft Cheese Dairy Alternative 200G

Found in majority supermarkets and in small convenience stores
Also free in protein
Works great as a dip with low protein snacks or veg, pasta sauce, a topping on jacket potato or spread on bread or toast
Violife Vegan Greek White Block

Majority of Supermarkets
Free of protein
Great to use in salads, on pizza or any other kind of toppings.
Violife Vegan Epic Mature Cheddar Flavoured Block

Found everywhere!
PERFECT FOR MELTING, whether it's pizza, cheese toasties or for PKU friendly cheesy chips!
NOT free – 77g = 1 protein exchange (however most of the time I tend to use around a half a gram)
Applewood Vegan Slices

Found in Sainsburys
Great for sandwiches – a lovely smokey flavour
Not free – 67g = 1 protein exchange (however one slice barely weighs anything just don't go too crazy!)
Babybel Plant-Based Vegan Snacks

Only found in Sainsburys and ASDA (so far!)
Free of protein
Great for lunchbox snacks, also works great melted on pizza (I've not tried it yet, but I would love to try and fry it with PKU breadcrumbs)
MozzaRisella – Vegan Mozzarella – MozzaRisella Classic

Only found on thevegankind online supermarket
So good for a classic caprese salad with big salad tomatoes
7 exchanges per 100g
KOKO Milk long life milk (long life is the important part)

Can be found in majority of supermarkets, even in small convenience stores!
100ml = 0.2 exchange
Works great with coffee without leaving any after taste (which I find the oat and almond milks tend to do)
(You can have the standard KOKO milk, it's a slightly higher exchange about at 0.7 exchange per 100ml)
Coconut Collaborative Crème Fresh

Delicious to use for a sour cream dip with guacamole or to make 'cream of' soup
100g is 0.9 exchanges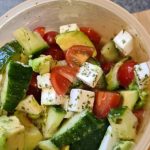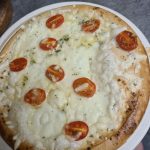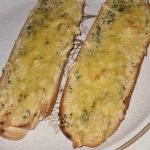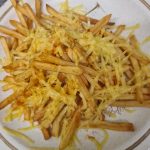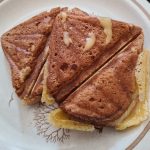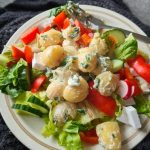 Savoury
Jackfruit

Can be bought canned at any supermarket, great for curries or a sticky BBQ meal
Free from protein
Schar Gluten Free Pretzels

Purchased anywhere
One bag is ½ an exchange of protein
Great packed lunch snack
Bare Naked Noodles, original (PINK PACKET)

Purchased anywhere
Stick straight into the wok noodles, completely free of protein!
WARNING – There is also a high protein version of this which is red, the low protein packet is pink, please check before purchasing!
Lungkow Vermicelli

Sainsbury's (so far)
A brand new one in the PKU world, these are made from Mung Beans
5g per 100g & 1 nest of noodles = 50g, Sainsburys did confirm that means one nest is less than half a gram of protein!
Stick into a pan of boiling water, cook for 3 minutes and add sesame oil (also free!) for a super quick meal
Vegan products out and about (please check all websites)
Starbucks

Ask for the almond milk with any drink, for some reason their versions of almond milk are lower in protein than the coconut milk. With amount of coffee and sugar you really can't taste the difference.
A flat white for example with skimmed or semi-skimmed milk is 6.9 exchanges but with almond milk it's only 1.8 exchanges
Pizza Hut

They now do a vegan veggie pizza with violife cheese on top and stuffed crust!
I contacted Pizza Hut for the protein amount, these are high but for a one-off treat for a birthday, it sure is delicious!

Individual Thin – protein (g) per pizza – 25.2g (6 slices)
Vegan Stuffed Crust – protein (g) per pizza – 8g (6 slices)
Gluten Free – protein (g) per pizza – 9.6g (6 slices)
Frankie & Benny's

Their Jackfruit Bbq wings with vegan mayo are to die for and it makes me sad that they only serve 3.
I've tried to contact them directly and searched the internet but unfortunately, I cannot find the protein value of this, I will keep looking, keep an eye out on my twitter, which is where I will share this information if I find it!
Wagamama

shu's shiok jackfruit
8 exchanges per bowl
Yo Sushi!

Avocado Maki – 1.4ex
Cucumber Maki – 1.2ex
Pumpkin Katsu Curry – 3.4ex
Yasai Temaki Hand Roll – 2ex
Drinks
It's now always worth looking in your local corner shop for full fat versions of drinks, as a lot of drinks are being imported from America than the EU so you can find they haven't been affected by sugar tax like old Dr Pepper, full fat coca colas and other drinks like Rubicon and Vimto. ALWAYS check the labels first. The majority of Supermarket own versions of drinks also are aspartame free, cheaper and the same taste so it's also worth looking for off brand drinks.
It's such an exciting time with more and more products coming out, however it's important to be aware that not everything that is vegan/plant based is PKU friendly, as vegans still need protein in their diet, so always check labels and ingredients for high protein plant-based ingredients.
With everything being online it's also really easy to check on websites and message company social media pages if you are ever not sure of the protein values. Also, I always make sure to keep an eye out on the social media PKU community, as there's always people sharing their favourite Supermarket finds!
As I said at the beginning, these products are not just about the excitement of cheese on pizza but also how it can make us feel normal, how it can elevate our bland low protein meals into something creamy and delicious. We can have things that are indulgent, and chocolate covered for pudding. That our packed lunches no longer look so strange but almost normal with babybels, Pretzels, salads with feta on top and having the classic weekend snack of lovely cheese toasties.
These products would have never become available just for the PKU community, or other diet related conditions due to them usually being so rare, so thank you vegans – without you we would not have a new wide range of products to taste!
< Back to Blog